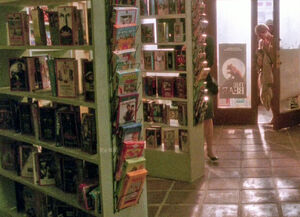 The Fisher King is a 1991 movie directed by Terry Gilliam (Monty Python). It tells the story of a radio shock jock who helps a homeless man win the heart of a woman with whom he has fallen in love. The film takes its name from an Arthurian legend of the same name.
Muppet Mentions
Connections
Ad blocker interference detected!
Wikia is a free-to-use site that makes money from advertising. We have a modified experience for viewers using ad blockers

Wikia is not accessible if you've made further modifications. Remove the custom ad blocker rule(s) and the page will load as expected.