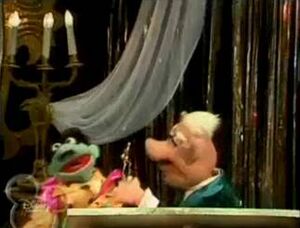 The Falling Alfonsos appeared on Episode 412 of The Muppet Show.
They won a Fred Award in the Best Stunt category with their 500 foot dive. They got to repeat this amazing stunt when they all fell on Link Hogthrob, who handed out the award.
The Falling Alfonsos also bear a resemblance to a quartet of Spanish Whatnot singers/dancers that appeared in Episode 301 and Episode 312.