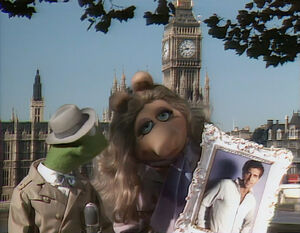 The Don Lane Show is a talk and variety show from Australia which ran from 1975 - 1983.
Kermit the Frog and Miss Piggy made an appearance when they were interviewed in front of Big Ben via satellite taking about Miss Piggy's book Miss Piggy's Guide to Life.
Ad blocker interference detected!
Wikia is a free-to-use site that makes money from advertising. We have a modified experience for viewers using ad blockers

Wikia is not accessible if you've made further modifications. Remove the custom ad blocker rule(s) and the page will load as expected.