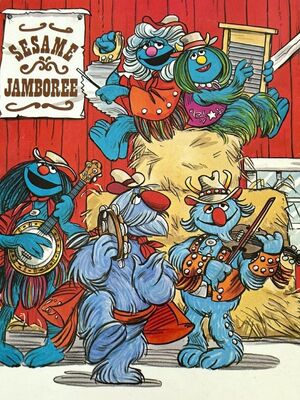 The Blue Fur Mountain Band is an aggregation of musical monsters who performed in the 1983 Sesame Street Live show Sesame Jamboree.
The group included Wooly Nelson (fiddle, bandleader), Furlin Wailin (lead singer, tambourine), Mona Monster (washboard), Molly Monster, and Maggie Mae Monster. Herry Monster is also listed in the program as a member (and depicted playing washtub bass). They were especially prominent backing up Grover on "Jimmy Crack Corn."
Ad blocker interference detected!
Wikia is a free-to-use site that makes money from advertising. We have a modified experience for viewers using ad blockers

Wikia is not accessible if you've made further modifications. Remove the custom ad blocker rule(s) and the page will load as expected.