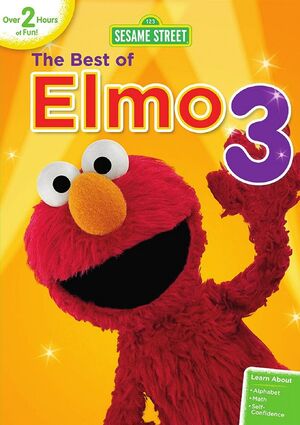 The Best of Elmo 3 is a Sesame Street DVD that was released on March 3, 2015. Much like its predecessors (The Best of Elmo and The Best of Elmo 2), the DVD collects various different skits and songs starring Elmo.
Bonus features include "The Little Furry Red Monster Parade" Story and the full-length video, Elmo and Abby's Birthday Fun.
Segments
External links
Ad blocker interference detected!
Wikia is a free-to-use site that makes money from advertising. We have a modified experience for viewers using ad blockers

Wikia is not accessible if you've made further modifications. Remove the custom ad blocker rule(s) and the page will load as expected.