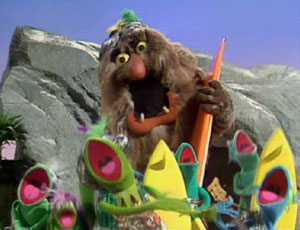 The Beach Boys are a popular rock group, whose fame rose during the 1960's for their many hit singles, which are often associated with summer due to the subject matter of surfing and the beach.
Van Dyke Parks, who composed the score for Follow That Bird, wrote songs for the group.
Songs covered by The Muppets
References
Sources
Ad blocker interference detected!
Wikia is a free-to-use site that makes money from advertising. We have a modified experience for viewers using ad blockers

Wikia is not accessible if you've made further modifications. Remove the custom ad blocker rule(s) and the page will load as expected.