Written by
Su Lubner
Date
2000
Publisher
Sesame Street, Inc.
ASCAP
"Thath' iphepha" ("Pollution Song") is a song from Takalani Sesame about how to fight pollution. Hoezit, Thsisa, Moshe, Ma Dimpho, Salie, Lila, Zuzu, Kami, Zikwe and Neno sing about how easy it is to pick up rubbish as you walk down the street and throw it in a dustbin. Another tip includes recycling plastic, with a special emphasis placed on keeping bad air out of your body and maintaining a clean country.
Releases
Audio and video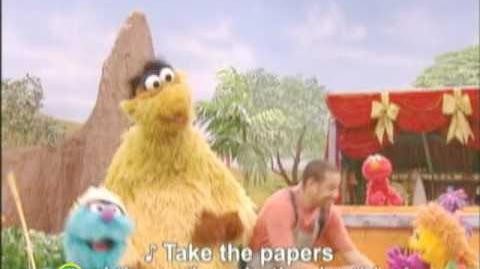 Ad blocker interference detected!
Wikia is a free-to-use site that makes money from advertising. We have a modified experience for viewers using ad blockers

Wikia is not accessible if you've made further modifications. Remove the custom ad blocker rule(s) and the page will load as expected.