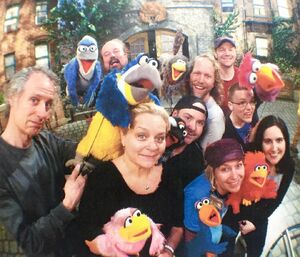 "That's Cooperation" is a Sesame Street song performed by Big Bird and the birds.
With the Arbor in a littered mess, Big Bird recalls the words of a wise bird, who said that despite all birds being different, they can get together to solve an issue. Big Bird and his feathered friends cooperate, restoring the area to its clean state.
Notes
Releases
Online
See also
Ad blocker interference detected!
Wikia is a free-to-use site that makes money from advertising. We have a modified experience for viewers using ad blockers

Wikia is not accessible if you've made further modifications. Remove the custom ad blocker rule(s) and the page will load as expected.