Terry Jones
Talk

3
26,398pages on
this wiki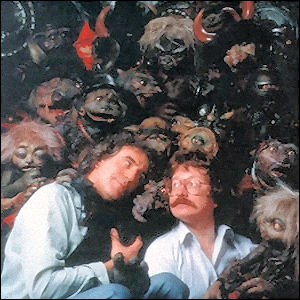 Terry Jones (b. 1942) is an actor and writer best remembered as a member of the Monty Python comedy troupe.  In later years, he also became famous for his irreverent historical documentaries that primarily focus on medieval Europe.
He is credited as the writer of the screenplay for Labyrinth. He also cowrote The Goblins of Labyrinth with Brian Froud.
Jones was originally meant to provide the voice of Hoggle for the film, but after a few days of using this method (Jones talking off-screen with Shari Weiser and Brian Henson working to his voice) it became clear that this was too hard to do, so Henson took over as voice. [citation needed]
External links