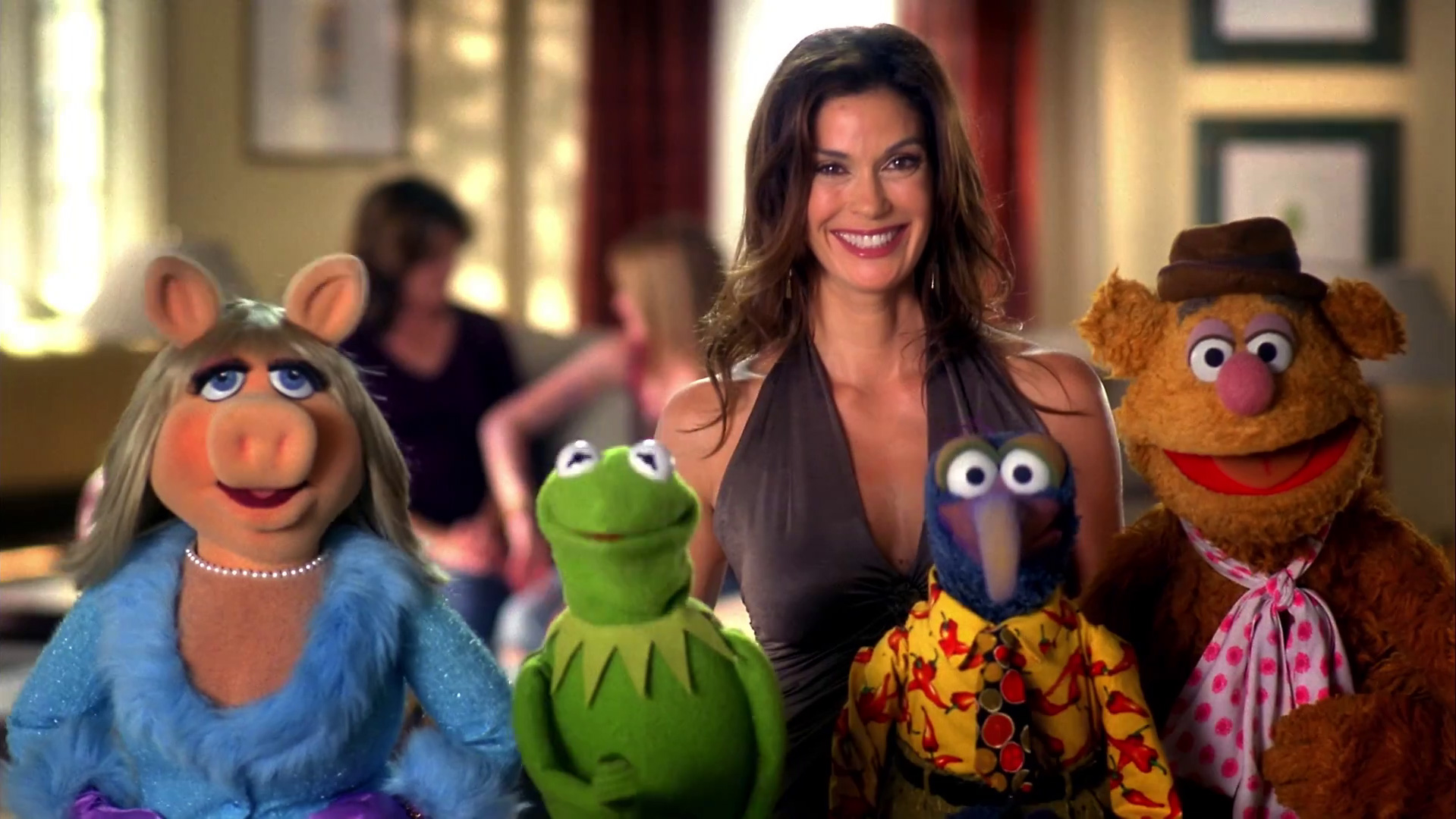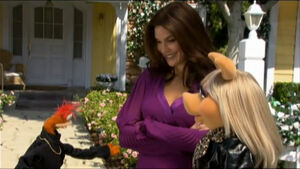 Teri Hatcher (b. 1964) is an actress best known for her roles as Lois Lane on Lois and Clark: The New Adventures of Superman, and Susan Mayer on Desperate Housewives.
In 2006, she appeared in a PSA for Will Rogers Institute with the Muppets.
In 2009, she appeared in ads for Give a Day. Get a Disney Day. with Miss Piggy and others.
She is also credited with inspiring a Muppet t-shirt depicting Kermit with some "Desperate Houseflies."
In 2010, the Desperate Housewives: The Complete Sixth Season box set was released on DVD, containing a special behind-the-scenes feature with Miss Piggy and Pepe interviewing Hatcher on the set of the show.
She kissed Kermit at the 2011 premiere of Pirates of the Caribbean: On Stranger Tides.
External links
Ad blocker interference detected!
Wikia is a free-to-use site that makes money from advertising. We have a modified experience for viewers using ad blockers

Wikia is not accessible if you've made further modifications. Remove the custom ad blocker rule(s) and the page will load as expected.