In a parody of "Aquarius," the inhabitants of "Telly's Aquarium", including a fish that resembles Telly himself, sing about how nice it is to live in an aquarium. At the end of their song, Telly goes to his fish tank and takes notice of the resemblance between him and one of his fish.
The set used in the song, as well as the underscore, were seen in The Sesame Street Podcast episode for "Squid", where an animated squid swam around the tank.
Notes
Releases
Video
Online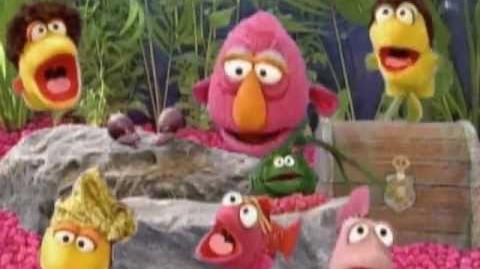 See also
Ad blocker interference detected!
Wikia is a free-to-use site that makes money from advertising. We have a modified experience for viewers using ad blockers

Wikia is not accessible if you've made further modifications. Remove the custom ad blocker rule(s) and the page will load as expected.