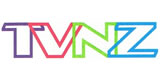 Television New Zealand is a New Zealand company. Its networks TVOne and TV2 formerly aired Fraggle Rock and Sesame Street until NZ's third channel TV3 took over Sesame Street in the year 2000. In 2016, TVNZ won the rights back for Sesame Street. As for Fraggle Rock, Kidzone (launched later) aired most of it once.
Ad blocker interference detected!
Wikia is a free-to-use site that makes money from advertising. We have a modified experience for viewers using ad blockers

Wikia is not accessible if you've made further modifications. Remove the custom ad blocker rule(s) and the page will load as expected.