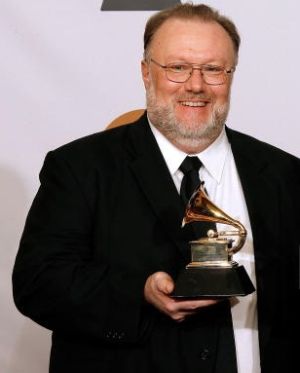 Ted Kryczko has worked with Walt Disney Records since the early 1980s, usually as a producer of read-along albums (and including multiple stints as Vice President of different divisions). Early in his Disney career, Kryczko was particularly active on adaptations of non-Disney fantasy/adventure films (including Star Wars, Star Trek, and Indiana Jones records). In that capacity, he co-wrote the adaptation for The Dark Crystal read-along with Jymn Magon.
Kryczko later produced several story and music albums featuring the Muppets, and shared a Grammy (for Best Musical Album for Children) with Ed Mitchell for A Green and Red Christmas. Kryczko also produced the covers of Muppet Treasure Island songs for Disney's Ultimate Swashbuckler 10-Song CD Collection.
Kryczcko's other album credits included the 1988 CD version of Bambi, the Classic Disney series, Baby Einstein series, and many soundtrack and archival projects, including multiple Fantasia releases.
Album producer
External links
Ad blocker interference detected!
Wikia is a free-to-use site that makes money from advertising. We have a modified experience for viewers using ad blockers

Wikia is not accessible if you've made further modifications. Remove the custom ad blocker rule(s) and the page will load as expected.