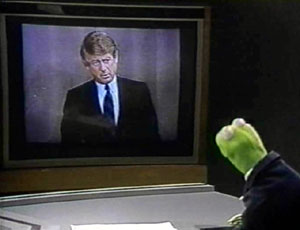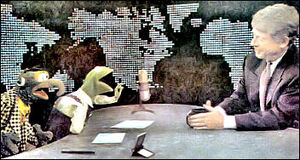 Ted Koppel (b. 1940) served as the host of news show Nightline from 1980 to 2005. In 1987, he appeared alongside the Muppets when they co-hosted for the night.
Koppel was interviewed by guest host Kermit the Frog on Larry King Live on April Fools Day, 1994.
He was interviewed for the television documentary, The World of Jim Henson.
External links