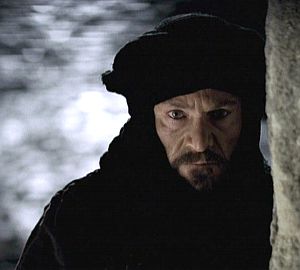 Tchéky Karyo (b. 1953) is a Turkish-born French actor who appeared in the Creature Shop-effects films The Bear (as Tom, the leading human role) and Arabian Nights (as Black Koda).
Karyo's film credits encompass a range of French, American, and international films, and a range of nationalities within them, such as Vincent et Moi (as Vincent van Gogh), Le Femme Nikita, Bad Boys (with Will Smith), GoldenEye (as a Russian defense minister), The Patriot (with Mel Gibson), and The Good Thief.
Ad blocker interference detected!
Wikia is a free-to-use site that makes money from advertising. We have a modified experience for viewers using ad blockers

Wikia is not accessible if you've made further modifications. Remove the custom ad blocker rule(s) and the page will load as expected.