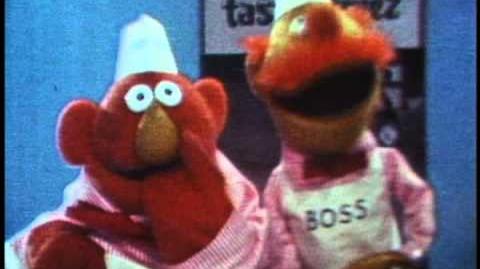 Tastee-Freez is an ice cream company founded in 1950.
Muppets, Inc. produced two TV ads for Tastee-Freez -- a 60-second ad, and a 10-second version. They were filmed in a one-day shoot on December 4, 1967.[1] The ad slogan was "Tastee-Freez Please".
Muppet characters included the Boss, his helper Homer, and a female customer.
Sources
↑ Jim Henson's Red Book entry, 12/4/1967 - In Chicago - tape Tastee commercial.
Ad blocker interference detected!
Wikia is a free-to-use site that makes money from advertising. We have a modified experience for viewers using ad blockers

Wikia is not accessible if you've made further modifications. Remove the custom ad blocker rule(s) and the page will load as expected.