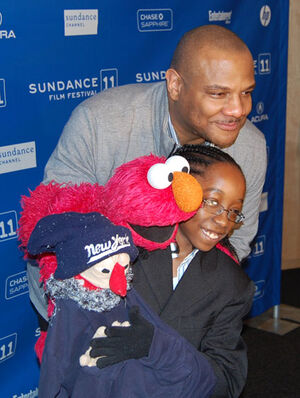 Tau Bennett is a child puppeteer and protégé of Kevin Clash. Bennett puppeteered Baby Bear on the Sesame Street float in the 2011 Macy's Thanksgiving Day Parade. He makes a cameo in a season 43 episode, holding Clash's dog Puna.
Bennett's initial meeting of Clash was featured in the documentary Being Elmo: A Puppeteer's Journey; the invitation came from Leslie Carrara-Rudolph, who met Bennett in Atlanta, and was reminded of Clash.
In early July 2012, Bennett appeared on the Nickelodeon game show, Figure it Out.
Bennett has a roster of 22 characters, including Congo Bird from the Jungle of Smartypansous, Question Heir, Juice the Hippie and Herbert the Hobo.
Tau, also has videos he puts up of his puppets under the username Sunjata22
External links