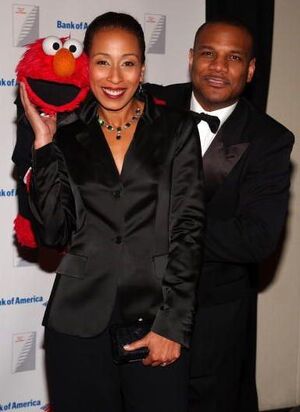 Tamara Tunie (b. 1959) is an American actress best known as medical examiner Melinda Warner on Law & Order: Special Victims Unit.
Tunie appeared with Elmo and Kevin Clash on the red carpet for the Quill Book Awards on October 11, 2005 in New York City.
Other credits include the soap opera As the World Turns, 24, Sex and the City, NYPD Blue, as well as a producer of many Broadway musicals and plays.
External links
Ad blocker interference detected!
Wikia is a free-to-use site that makes money from advertising. We have a modified experience for viewers using ad blockers

Wikia is not accessible if you've made further modifications. Remove the custom ad blocker rule(s) and the page will load as expected.