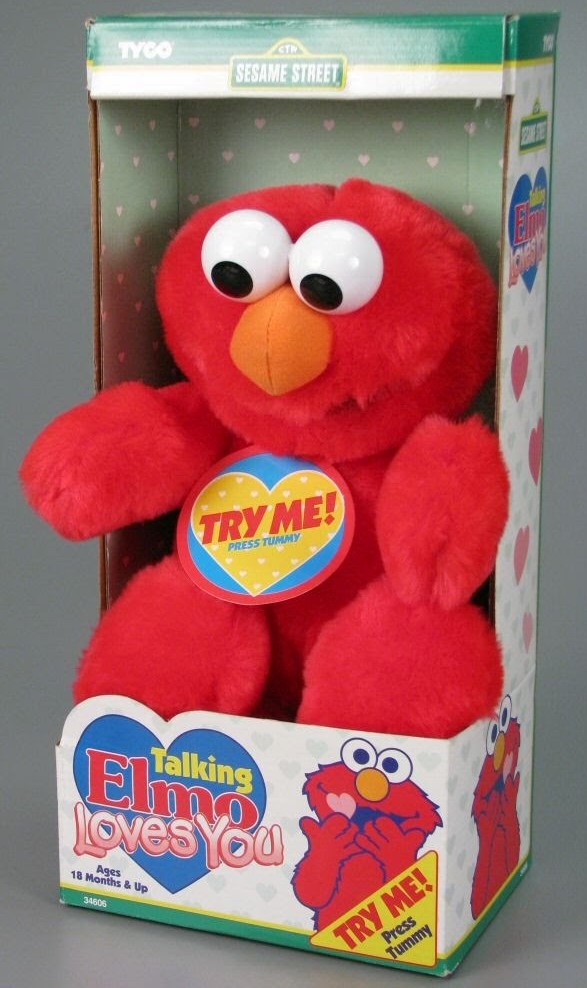 Talking Elmo Loves You is a Sesame Street plush toy made by Tyco in 1997. This is one of many Elmo plush toys made by Tyco in the wake of the 1996 Tickle Me Elmo craze.
When Elmo's tummy is squeezed, he makes a kissing sound and says one of three phrases:
"You're Elmo's sweetheart!"
"Elmo loves you!"
"Hugs and kisses!"
Ad blocker interference detected!
Wikia is a free-to-use site that makes money from advertising. We have a modified experience for viewers using ad blockers

Wikia is not accessible if you've made further modifications. Remove the custom ad blocker rule(s) and the page will load as expected.