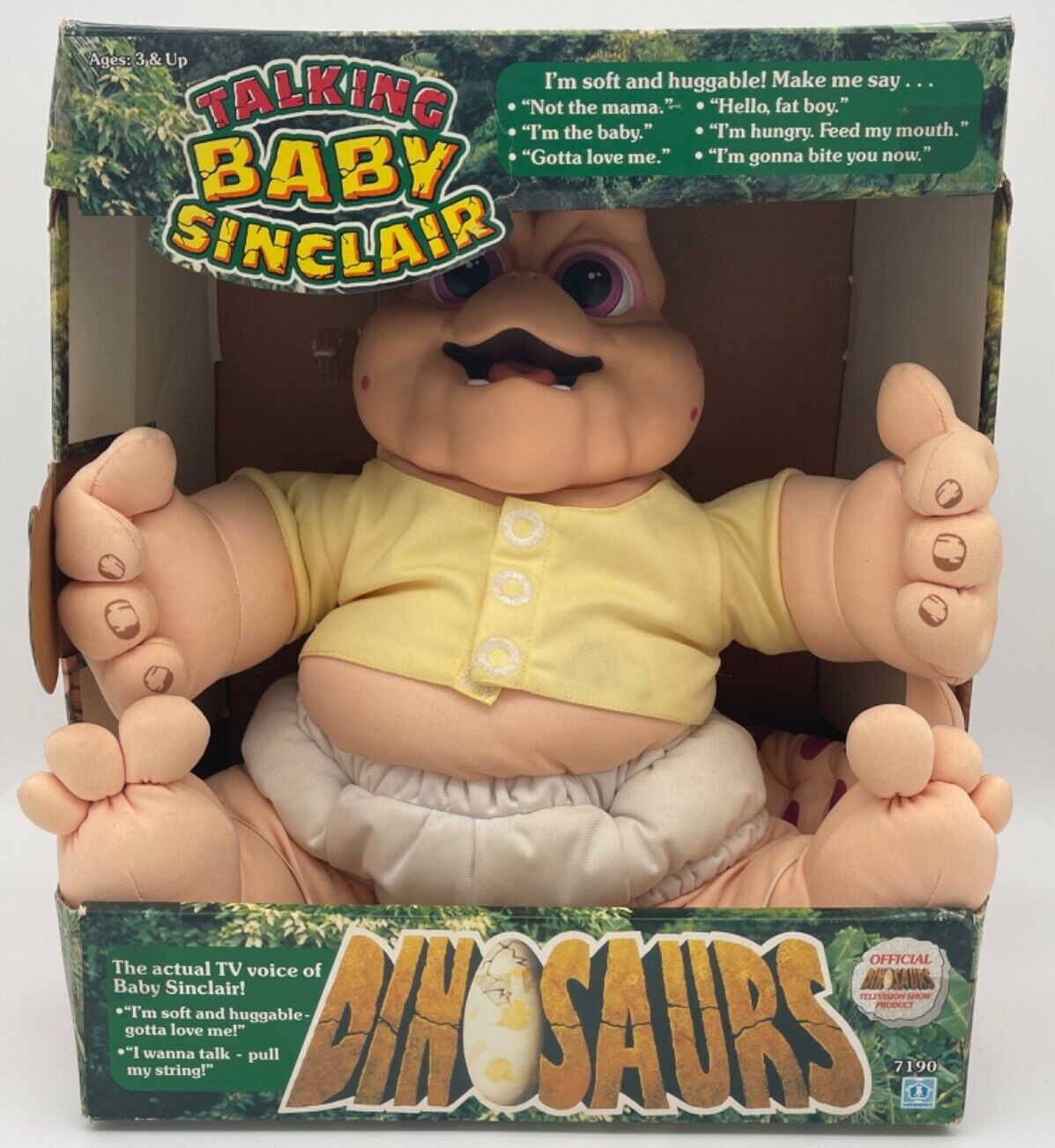 In 1992, Hasbro released a 12-inch talking Baby Sinclair doll. When his string is pulled, Baby says six phrases: "Not the mama!", "I'm the baby!", "Gotta love me!", "Hello, fat boy!", "I'm gonna bite you now!" and "I'm hungry, feed my mouth!"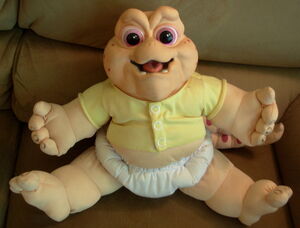 Commercial
Window Cling
A small window cling was released around the same time by Len Hunter Trading in Austrailia.
Ad blocker interference detected!
Wikia is a free-to-use site that makes money from advertising. We have a modified experience for viewers using ad blockers

Wikia is not accessible if you've made further modifications. Remove the custom ad blocker rule(s) and the page will load as expected.