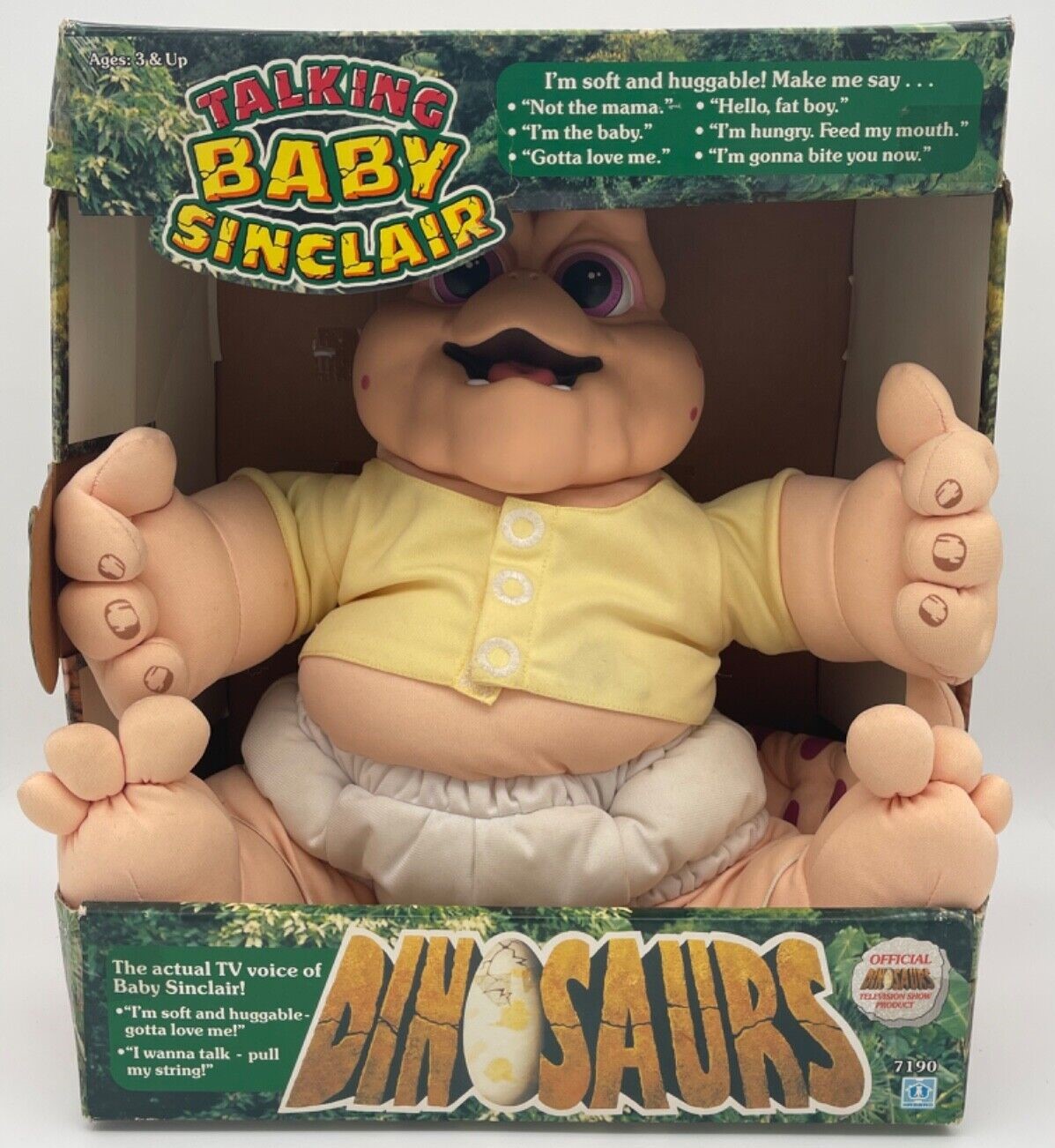 In 1992, Hasbro released a 12-inch talking Baby Sinclair doll. When his string is pulled, Baby says six phrases: "Not the mama!", "I'm the baby!", "Gotta love me!", "Hello, fat boy!", "I'm gonna bite you now!" and "I'm hungry, feed my mouth!"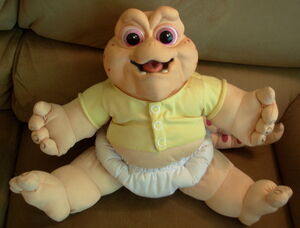 Commercial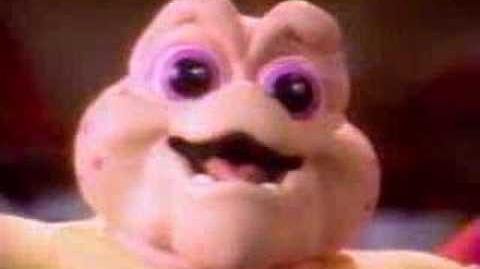 Six clever things to say!
Window Cling
A small window cling was released around the same time by Len Hunter Trading in Austrailia.