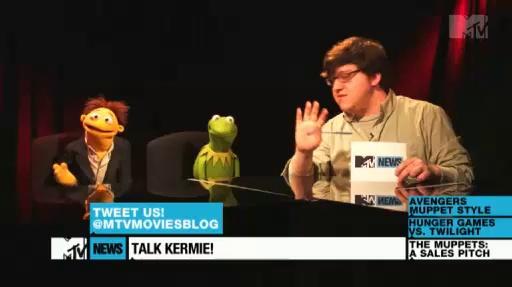 Talk Nerdy is an MTV News segment hosted by Josh Wigler.
Kermit and Walter appeared on March 16, 2012 to promote the home video release of The Muppets. During the interview, Walter reveals his last name (Blagojevich), says he as a stand-in for Chucky on Child's Play, and imagines himself as Captain America and Kermit as The Incredible Hulk.
External links
Ad blocker interference detected!
Wikia is a free-to-use site that makes money from advertising. We have a modified experience for viewers using ad blockers

Wikia is not accessible if you've made further modifications. Remove the custom ad blocker rule(s) and the page will load as expected.