ATTENTION
TALK PAGES ARE NO LONGER USED
To discuss article changes, please use:
If you see comments on this page, they remain for archive purposes.
NEWLY ADDED COMMENTS WILL BE REMOVED
Eustace Tilley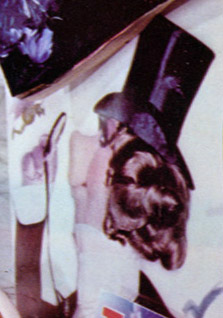 Wow, great find Nate! I've never seen this photo used before. Has it shown up elsewhere? —Scott (talk) 05:16, November 30, 2009 (UTC)
I've not rewatched my video, but something tells me I saw it in a montage of The Muppets: A Celebration of 30 Years. -- Nate (talk) 16:22, November 30, 2009 (UTC)
Ad blocker interference detected!
Wikia is a free-to-use site that makes money from advertising. We have a modified experience for viewers using ad blockers

Wikia is not accessible if you've made further modifications. Remove the custom ad blocker rule(s) and the page will load as expected.