ATTENTION
TALK PAGES ARE NO LONGER USED
To discuss article changes, please use:

If you see comments on this page, they remain for archive purposes.
Who turned into Snivelly?
Do we know who turned into Snivelly - Johnny Carson or Ruth Buzzi? -- Peter (talk) 14:41, 2 June 2008 (UTC)
I don't think any of the active editors know, and there's no real way of knowing without seeing the actual special (which isn't easily available). Warrick added the screengrab and details, but he hasn't been around in months. The best way to get an answer, though by no means guaranteed, is to contact him directly (on his talk page, via e-mail, etc.) -- Andrew Leal (talk) 00:56, 8 June 2008 (UTC)
A Second Dripsnout Frackle?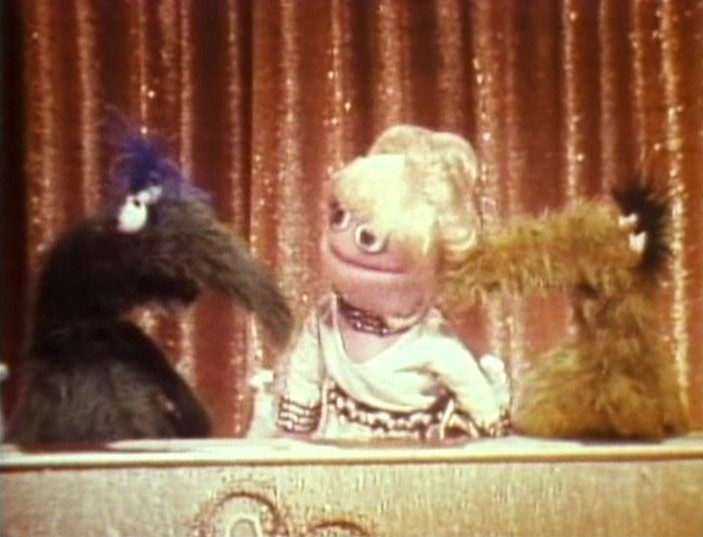 Aside from Snivelly/Droop there appears to be another dripsnout frackle here. Very similar in color and design to Nigel (except appearing quarter-century earlier). What's the deal with him? Was this puppet ever used before/after this? Is there enough information out there to create an article for the guy? -- Brad D. (talk) 00:49, 6 December 2006 (UTC)
He was probably used in Santa Switch, Those two Muppets were Ruth Buzzi ans Johnny Carson. They kissed Goldie and turned into Muppets -- Warrick 14:04, 7 December 2006 (UTC)
I read at the Jim Henson Database that Gonzo (Or Snarl at this point) made an apperance in Pure Goldie, and I read that Boppity made an apperance too. can anyone give me any specific details?-- Fuzzyface32 1:48, 07 December 2006(UTC)
That information is incorrect. The only Muppets in this Special are Kermit, Beautiful Day, Goldie and the other Frackle -- Warrick 23:45, 7 December 2006 (UTC)