ATTENTION
TALK PAGES ARE NO LONGER USED
To discuss article changes, please use:
If you see comments on this page, they remain for archive purposes.
NEWLY ADDED COMMENTS WILL BE REMOVED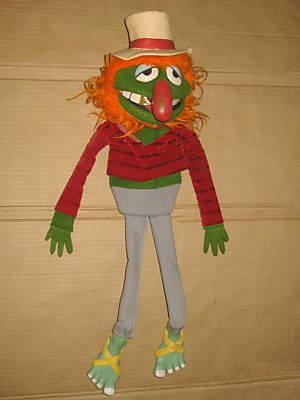 Second thoughts
I created this page a couple days ago, based on this Ebay listing. The listing says:
vintage 70's muppets fisher price hand PUPPET,18" or 40 cm !!! made only in Mexico by Exin VERY RARE ITEM !!!
EXIN is a Mexican toy company, and they made a lot of different kinds of toys. The Spanish Wikipedia has an article on EXIN, and here's a translation.
But saying that it's a Fisher-Price puppet is odd -- I'm not sure what that means.
Anyway -- I'm not really sure what this puppet is, whether it was actually produced or just a prototype, who really made it, etc. I'm not sure whether to believe this source or not. On the other hand, if this is real, then I don't want to lose this picture or info.
Anybody have thoughts? Should we just park this somewhere until we get more info? -- Danny
(talk) 15:40, 6 March 2009 (UTC)