Talk:Martin P. Robinson
26,845pages on
this wiki
Little Muppet Monsters
There's no character name specified here; that seems unusual to me. Thoughts? Max riverbottom
When He Joined Sesame
We say 1980; the New York Times says 1981 here: http://www.nytimes.com/2008/08/17/fashion/weddings/17VOWS.html. Frankly if asked to choose which was more reliable on such matters I'd say us, but thought it was worth mentioning. Max riverbottom
Attention
Poor Marty's still got his SW bio from a couple years ago which has probably since been updated. Anyone feel like re-writing it? —Scott (talk) 15:19, 21 August 2008 (UTC)
Marty or Martin?
I've been wondering about this awhile. Why is the article titled "Marty Robinson" when the first sentence uses "Martin P. Robinson?" In screen credits, the name always appears as "Martin P. Robinson" or on rare occasions "Martin Robinson." Sesame Street Unpaved quotes Lou Berger as calling him "Marty," and that seems to be a fairly common informal address for him amongst his calling, but the header for his profile is "Martin P. Robinson," which is also used in his playbill bios for Little Shop of Horrors, as does his O'Neill Puppetry Conference bio, and his voice demo uses "Martin Robinson." Andrew Leal (talk) 22:34, 4 June 2006 (UTC)
...Hello there...this is me: Martin (alright; "P") Robinson....it's simple, really: when I joined Actor's Equity (the stage actor's union) in '79 or so; there was a rule, that you can't have two members with the same name. There already was a Martin Robinson member (a newscaster in the Chicago area, I was told) ...so; I became Martin P. Most everyone calls me Marty, but names ending with "Y" have a kind of diminutive nature to them...yah? When I turned 50, I started using Martin alot more....I prefer it now. So; that's that; let's talk about something interesting. (MPR) -- user:MartinRobinson 03:04, September 12, 2007
I found Martin's puppeteering preformance reel.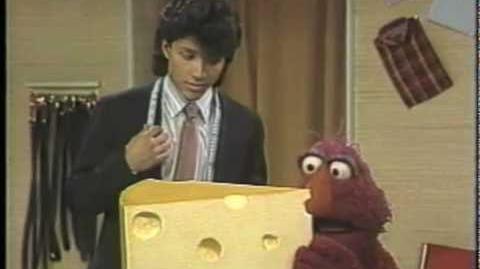 It's pretty cool.
Lamango
(
talk
) 02:04, November 28, 2013 (UTC)