ATTENTION
TALK PAGES ARE NO LONGER USED
To discuss article changes, please use:
If you see comments on this page, they remain for archive purposes.
NEWLY ADDED COMMENTS WILL BE REMOVED
Rowlf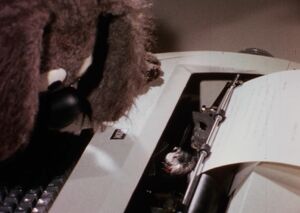 According to Jim Henson: The Works and several other sources, in his earlier days Rowlf the Dog was a spokesdog for IBM (it's tossed in with a laundry list of his additional "Jimmy Dean"-era work). When was this? What did he do (commercials I presume)? Anyone have information or details on Rowlf's involvment with this company? -- Brad D. (talk) 17:01, 6 October 2006 (UTC)
There's a second film (no "My Way" in it, so I presume there's two) which has been on YouTube awhile (YouTube) I've been meaning to add details (and possibly a full transcript), but just thought I'd park the image above and the link, so if anyone else wants to, it's there. -- Andrew Leal (talk) 23:44, May 30, 2010 (UTC)
Ad blocker interference detected!
Wikia is a free-to-use site that makes money from advertising. We have a modified experience for viewers using ad blockers

Wikia is not accessible if you've made further modifications. Remove the custom ad blocker rule(s) and the page will load as expected.