ATTENTION
TALK PAGES ARE NO LONGER USED
To discuss article changes, please use:
If you see comments on this page, they remain for archive purposes.
NEWLY ADDED COMMENTS WILL BE REMOVED
Quote
There's a good quote from Struzan about Jim here. I'm not sure if it has a place in the article, so someone can add it if they'd like. — Joe (talk) 20:20, 18 September 2008 (UTC)
Posters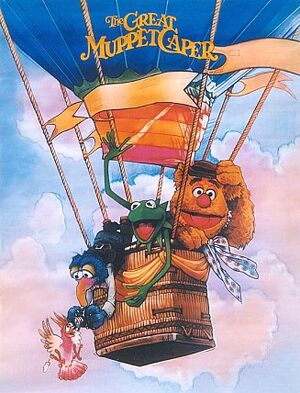 Did Drew Struzan do this poster too? I think this is a set of posters, maybe for McDonald's, but I can't remember. I don't think these are on the wiki... I have pictures of the rest of the set somewhere in my computer. -- Danny (talk) 13:47, 1 June 2007 (UTC)
Yeah, there are at least two more from that set. He also did some miscellaneous "scraps" for other merchandise. They're all available on his website and my hard drive. I was going to upload them, but I didn't just want to be a copy of the Muppet section on his site. —Scott (talk) 13:55, 1 June 2007 (UTC)
Drew Struzan did do this poster. He also did a fantastic one featuring the Muppets riding in the Electric Mayhem's bus and one of Kermit and Piggy riding their bike. He also did the movie poster for the Flintstone's movie. While that is not a Jim Henson production, Jim Henson's Creature Shop did make the dinosaurs, so maybe that should be included. - Sean 2 June 2007
He also did the poster for Flintstones Viva Rock Vegas. -Sean 2 June 2007
Ad blocker interference detected!
Wikia is a free-to-use site that makes money from advertising. We have a modified experience for viewers using ad blockers

Wikia is not accessible if you've made further modifications. Remove the custom ad blocker rule(s) and the page will load as expected.