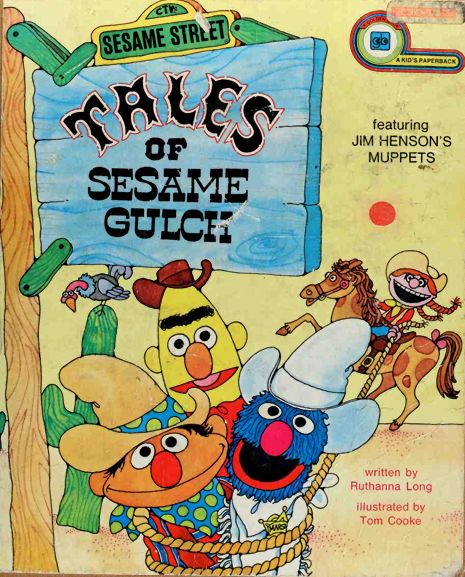 Tales of Sesame Gulch is a 1977 Sesame Street storybook, collecting stories and ballads of the Old West featuring the Sesame gang, set in Sesame Gulch.
Stories include:
"Prairie Dawn of the Pony Express": The gallant Prairie Dawn is delivering mail when she's ambushed by Wild Willie Wailey and his gang. The gang kidnaps her and steals the mail, in revenge for never getting any letters. Prairie Dawn turns on her kidnappers, telling them that if they want to get letters, then they need to write letters first. She gives them all pencils and writing paper, and they get to work on their letters as she rides away.
"The Ballad of Rodeo Rosie": Ernie, Bert and Big Bird sing the song of Rodeo Rosie as they sit around a campfire. According to the song, the star of the rodeo is always nice, always on the right side of the law, and always polite.