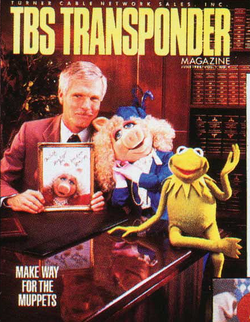 TNT (Turner Network Television) is an Atlanta-based cable channel that started in 1988. From 1988 through 1992, TNT aired reruns of The Muppet Show and Fraggle Rock.
During this time, plans were made for a Crazy Harry plush to be produced and given (or possibly sold) to Turner employees. However, the doll was never completed, but the head (minus eyes) was made.[1]
External links
Sources
Ad blocker interference detected!
Wikia is a free-to-use site that makes money from advertising. We have a modified experience for viewers using ad blockers

Wikia is not accessible if you've made further modifications. Remove the custom ad blocker rule(s) and the page will load as expected.