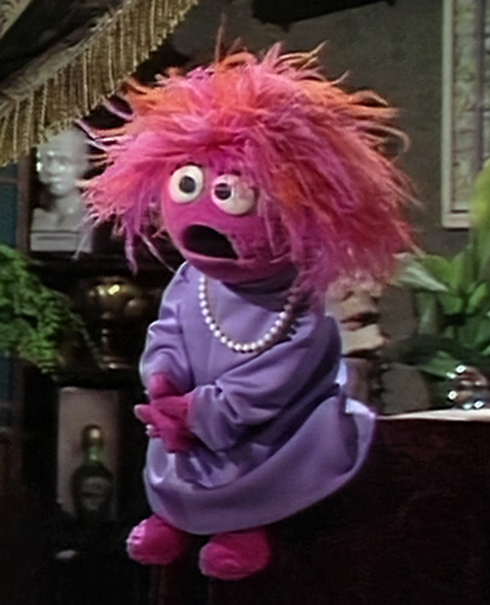 Svengali's Assistant is a pink, female monster who sings "You Do Something to Me" in episode 112 of The Muppet Show.
During the song, Svengali transforms her into all sorts of different creatures, each with the same pink head. At the end of the number, she is transformed to resemble Svengali (now voiced by Eren Ozker) and remarks how nice it is to be turned back to normal.
She also appeared in the opening from seasons 2-5, in "At the Dance" in episode 202 (played by Frank Oz), and episode 218 (played by Richard Hunt).