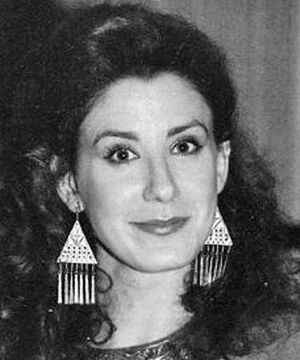 Suzie Plakson (b. 1958) is an actress who supplied the voice for Monica deVertebrae on Dinosaurs, along with episodic roles such as Thighs of Thunder and the third elder in "The Greatest Story Ever Sold." Her on-camera television credits include guest roles on Star Trek: The Next Generation (and Star Trek: Voyager) and a recurring role on Mad About You (as Dr. Joan).
External links
Ad blocker interference detected!
Wikia is a free-to-use site that makes money from advertising. We have a modified experience for viewers using ad blockers

Wikia is not accessible if you've made further modifications. Remove the custom ad blocker rule(s) and the page will load as expected.