Songs from
Sesame Street
Released
1970
Format
LP
Label
Scepter Records
Cat no.
SPS-584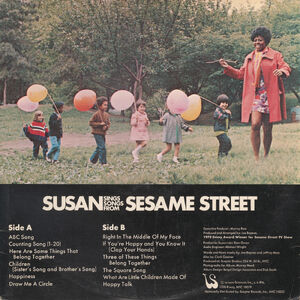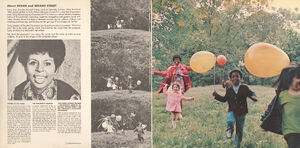 Susan Sings Songs from Sesame Street is an album of songs performed by Loretta Long, who plays Susan on Sesame Street.
This album reached #86 on Billboard's Top LP's chart in 1970. It was nominated for a Grammy Award for Best Recording for Children, but lost to The Sesame Street Book & Record.
Track listing
Side One
Side Two
Other releases
International releases
Note
See also
Ad blocker interference detected!
Wikia is a free-to-use site that makes money from advertising. We have a modified experience for viewers using ad blockers

Wikia is not accessible if you've made further modifications. Remove the custom ad blocker rule(s) and the page will load as expected.