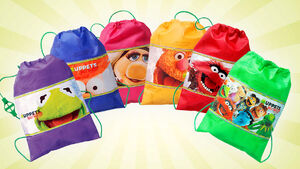 In 2014, Subway offered a small backpack with their kids pak meals, in connection with the movie Muppets Most Wanted. The six designs feature Kermit the Frog, Beaker, Miss Piggy, Fozzie Bear, Animal and the cast of the movie.
Ad blocker interference detected!
Wikia is a free-to-use site that makes money from advertising. We have a modified experience for viewers using ad blockers

Wikia is not accessible if you've made further modifications. Remove the custom ad blocker rule(s) and the page will load as expected.