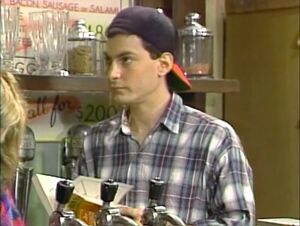 Steven Schub (b. 1967) is a Florida-based actor and musician who serves as lead singer of the band The Fenwicks. He guest starred in Sesame Street Episode 2749, in which he played an illiterate clarinet player named Dan.
Schub's other TV roles include guest turns on Chicago Hope, 24 and NYPD Blue, while film appearances include Caught, Devil's Den and Spoiler.
External links
Ad blocker interference detected!
Wikia is a free-to-use site that makes money from advertising. We have a modified experience for viewers using ad blockers

Wikia is not accessible if you've made further modifications. Remove the custom ad blocker rule(s) and the page will load as expected.