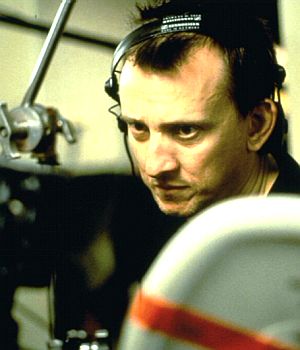 Steve Barron (b. 1956) is an Irish born director and producer who first made his mark as a director of music videos in the late 1970s and early 80's. He began his association with Jim Henson when he directed the Labyrinth music videos As the World Falls Down and Underground. He subsequently directed multiple episodes of The StoryTeller ("Fearnot," "Hans My Hedgehog," and "Sapsorrow").
Barron has helmed several Creature Shop projects, including Teenage Mutant Ninja Turtles, The Adventures of Pinocchio, Merlin, Rat, and Arabian Nights. In 1998, his work on Merlin garnered an Emmy Award nomination for Outstanding Directing for a Miniseries or Special. His other projects include serving as executive producer for the first seasons of the computer animated series ReBoot and directing the Saturday Night Live-inspired feature film The Coneheads.
External links
Ad blocker interference detected!
Wikia is a free-to-use site that makes money from advertising. We have a modified experience for viewers using ad blockers

Wikia is not accessible if you've made further modifications. Remove the custom ad blocker rule(s) and the page will load as expected.