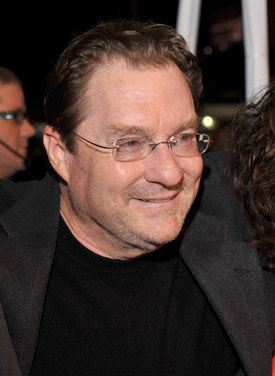 Stephen Root is an American actor who performed the voice of Zeb Zoober in Disney and Jim Henson's Creature Shop's The Country Bears, and played Fernand Gudge in The Ladykillers and Bubbles in Disney-Pixar's Finding Nemo. He is perhaps best recognized for his role as the eccentric Mr. Jimmy James on the sitcom NewsRadio, as well as high profile character roles in several feature films.
Ad blocker interference detected!
Wikia is a free-to-use site that makes money from advertising. We have a modified experience for viewers using ad blockers

Wikia is not accessible if you've made further modifications. Remove the custom ad blocker rule(s) and the page will load as expected.