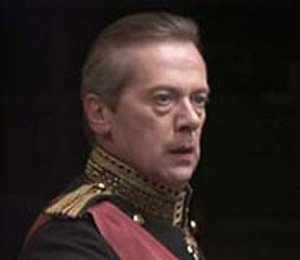 Stephen Ouimette (b. 1938) is a Canadian voice actor who played Mad Dog and Baron Von Rottweiler on Dog City, as well as tertiary characters such as Mayor Kickbark and Thirsty Howl III.
Ouimette has been heard in such animated series as Sailor Moon, Police Academy, ALFTales and X-Men. His most notable voice role has been the title character on the Beetlejuice cartoon spin-off, and he also played the character Pompadour on Nelvana's Babar series and film. On-camera, Ouimette starred as ghostly Shakespearean director Oliver Welles on the series Slings and Arrows.
External links
Ad blocker interference detected!
Wikia is a free-to-use site that makes money from advertising. We have a modified experience for viewers using ad blockers

Wikia is not accessible if you've made further modifications. Remove the custom ad blocker rule(s) and the page will load as expected.