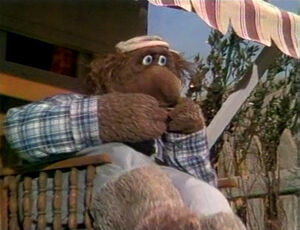 Stephen Foster (1826-1864) was a 19th century composer who helped shape and invent American popular music. His songs, originally written either for minstrel shows or to be sung in the home parlor, have become staples and many today are considered popular children's songs.
Foster's songs, which have been performed many times in different Muppet or Sesame Street projects, include the following:
Ad blocker interference detected!
Wikia is a free-to-use site that makes money from advertising. We have a modified experience for viewers using ad blockers

Wikia is not accessible if you've made further modifications. Remove the custom ad blocker rule(s) and the page will load as expected.