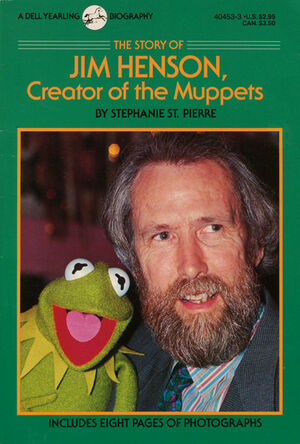 Stephanie St. Pierre is an author of children's books, including a variety of Sesame Street titles and a few Muppet Kids books. She also wrote the popular young readers' biography The Story of Jim Henson and text for The Muppets Big Book of Crafts
Her other works include books in the juvenile and young adult series "Adventures with Barbie," "Rugrats," "In the Wild" and "Sweet Dreams."
Author
Ad blocker interference detected!
Wikia is a free-to-use site that makes money from advertising. We have a modified experience for viewers using ad blockers

Wikia is not accessible if you've made further modifications. Remove the custom ad blocker rule(s) and the page will load as expected.