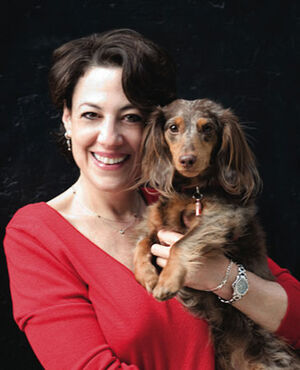 Stephanie Calmenson is a New York-based author who's written over a hundred books for children, including several Fraggle Rock and Sesame Street books. Besides her author credits for Disney and the Baby-Sitters Little Sister series, Calmenson has also written many well-acclaimed original books, such as Dinner at the Panda Palace, Rosie, a Visiting Dog's Story and Jazzmatazz.
She occasionally writes under the pseudonym Lyn Calder.[1]
Sources
External links
Ad blocker interference detected!
Wikia is a free-to-use site that makes money from advertising. We have a modified experience for viewers using ad blockers

Wikia is not accessible if you've made further modifications. Remove the custom ad blocker rule(s) and the page will load as expected.