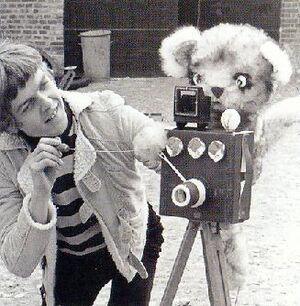 Stef van der Linden played Tommie on Sesamstraat, the Dutch co-production of Sesame Street, from 1976 to 1977.
The original Tommie, a teddy bear type creature that walked on fours, made from an old fur coat, did not have a hoarse voice yet. Van der Linden gave him a high enthusiastic voice instead. His catchphrase was "Weerrrrr niet gelukt!" ("Failed again!") whenever one of his inventions exploded.
After leaving the series, van der Linden later joined the cast of Klokhuis (an informative TV show for a slightly older audience) in the same studio.
Van der Linden's Tommie can be heard on the original Sesamstraat soundtrack.