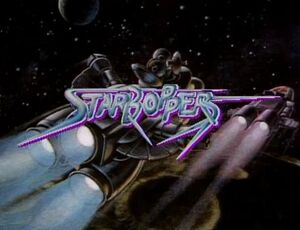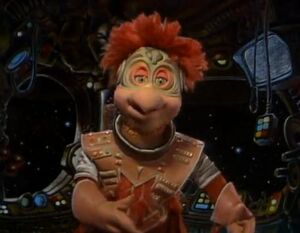 Starboppers was a planned television series featuring a cast of alien characters who were loosely based on Freudian ideas. Jim Henson and the Muppet company worked on the series in 1983 and 1984. According to character designer Ron Mueck, "Each group of three characters inhabited a space ship that was their 'body'. These characters embodied the 'mind' of each 'body' and the Freudian principles of Ego, Super Ego and Id." Each ship would have a Captain, a navigator, and a "stoker."
A prototype puppet of Cosmo Bopper was created to film a short test for the series. Cosmo was performed by Jim Henson in the test film which was also introduced by Henson. It was Jim Henson's intention to place these new puppet characters in computer-generated environments for the show.
See also
External Links
Ad blocker interference detected!
Wikia is a free-to-use site that makes money from advertising. We have a modified experience for viewers using ad blockers

Wikia is not accessible if you've made further modifications. Remove the custom ad blocker rule(s) and the page will load as expected.