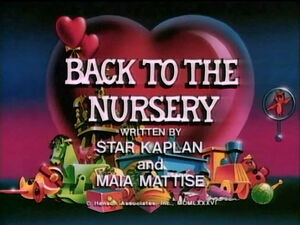 Star Kaplan worked on Muppet Babies in several capacities, first as assistant to producer Bob Richardson for the third season (replacing Maia Mattise), then as production coordinator (seasons five and six) and finally as associate producer for the final season. With Maia Mattise as writing partner, she co-scripted three episodes of Muppet Babies.
Outside of Muppet Babies, Kaplan served as production coordinator on another Marvel Productions series, Rude Dog and the Dweebs.
Writing credits
Ad blocker interference detected!
Wikia is a free-to-use site that makes money from advertising. We have a modified experience for viewers using ad blockers

Wikia is not accessible if you've made further modifications. Remove the custom ad blocker rule(s) and the page will load as expected.