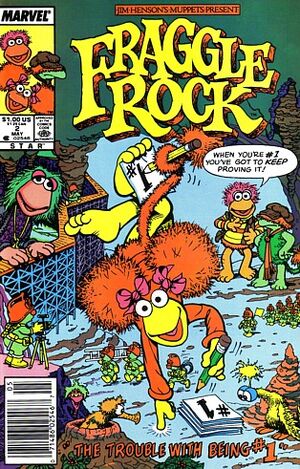 Stan Kay is a writer for comic books and newspaper strips, who scripted all eight issues of the Fraggle Rock comic book. He also adapted The Muppets Take Manhattan into comic form and scripted installments of the Muppet Babies comics, including "Lost in Time."
Kay also worked on some of Marvel Comics' other kid titles, including Strawberry Shortcake and The Hugga Bunch, and wrote for the Felix the Cat newspaper strip.
Ad blocker interference detected!
Wikia is a free-to-use site that makes money from advertising. We have a modified experience for viewers using ad blockers

Wikia is not accessible if you've made further modifications. Remove the custom ad blocker rule(s) and the page will load as expected.