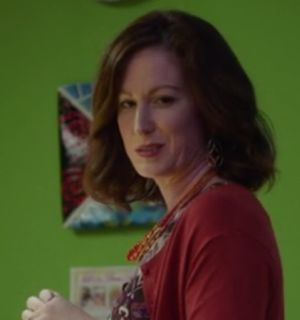 Stacey Moseley (b. 1976) is an actress who played Cheryl in The Muppets episode "The Ex-Factor."
Moseley began her career as a child and adolescent, appearing in Born on the 4th of July, Alan & Naomi, and as a regular on the syndicated teen soap opera Swans Crossing (1992, with Sarah Michelle Gellar) as Callie Walker. She played a teenage kidnapping victim in Welcome to the Dollhouse (1996), but has mostly worked in television since. Her guest credits (often in small parts such as nurses) include Law & Order, Boston Legal, The West Wing, Crossing Jordan, Big Time Rush, Bones, Lie to Me, and Leverage.
External links
Ad blocker interference detected!
Wikia is a free-to-use site that makes money from advertising. We have a modified experience for viewers using ad blockers

Wikia is not accessible if you've made further modifications. Remove the custom ad blocker rule(s) and the page will load as expected.