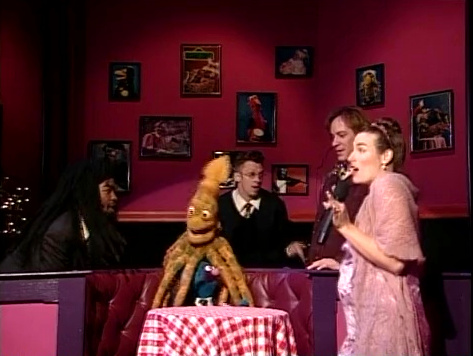 Squirrel Nut Zippers are a jazz band formed in 1993, who applied punk's DIY aesthetic to early 20th century American popular music. The band became well-known in 1996 when their second album, Hot, went platinum, featuring the songs "Hell" and "Put a Lid on It".
The band appeared on Sesame Street singing "Put a Lid on It" as they put various hats on Mr. Johnson, Waiter Grover's regular customer. (First: Episode 3900)
External links
Ad blocker interference detected!
Wikia is a free-to-use site that makes money from advertising. We have a modified experience for viewers using ad blockers

Wikia is not accessible if you've made further modifications. Remove the custom ad blocker rule(s) and the page will load as expected.