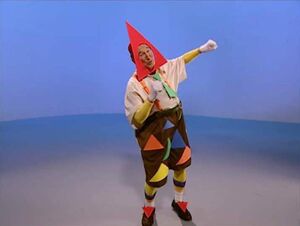 SpongeBob SquarePants is an animated series that debuted on Nickelodeon in 1999 and soon became one of the channel's linchpin series. The title character appeared in the We Are Family music video alongside Muppet characters.
Muppet Mentions
In a 2004 promotional magazine for The SpongeBob SquarePants Movie, Patchy the Pirate hosts his own short section in which he names off the great movie pirates, including Tim Curry's performance as Long John Silver in Muppet Treasure Island.
References
Connections
Ad blocker interference detected!
Wikia is a free-to-use site that makes money from advertising. We have a modified experience for viewers using ad blockers

Wikia is not accessible if you've made further modifications. Remove the custom ad blocker rule(s) and the page will load as expected.