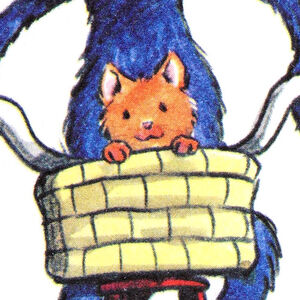 Speedy is Grover's kitten in the Sesame Street storybook Two Wheels for Grover.
When Grover finally learns to ride his cousin Frank's bike, he and Rosie ride to Farmer Finn's farm, where Grover picks out a new kitten whom he calls Speedy.
Grover has another kitten named Ginger in the book Grover's New Kitten.