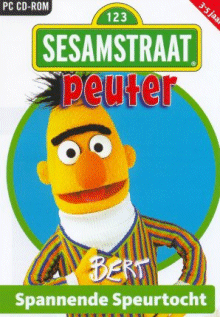 Spannende Speurtocht: Het mysterie van de verdwenen picknickspullen (Exciting Trailhunt: The Mystery of the Lost Picnic Gear) is a Sesamstraat CD-ROM game developed by Mindscape and Sesame Workshop. In this game, Sherlock Hemlock and his dog Watson try to find the lost picnic supplies with Oscar the Grouch, Grover, Elmo and others. There are three activities designed to compare and re-order, re-arrange and sort out items.
Contents
"Outside the Hairy Friends Hotel": Get all the garbage in the right colored barrel at Oscar's.
"Check in": Let Grover check you into the hotel and tell him what is not like the other.
"The Elevator": Learn all about different things and bring them to the right floor.
"What instrument do you hear": Show Grover what instrument you are hearing in which order.
"Glass In Lead Window Game": Place several shapes in the 'glass in lead window'.
"Memory Game"
"The Painting": Lost items are hidden in a painting
See also
Ad blocker interference detected!
Wikia is a free-to-use site that makes money from advertising. We have a modified experience for viewers using ad blockers

Wikia is not accessible if you've made further modifications. Remove the custom ad blocker rule(s) and the page will load as expected.