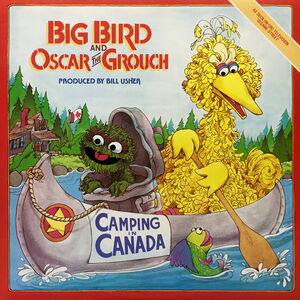 Big Bird is talking to his friend Louise at summer camp, and she tells him that she comes from Quebec, and she speaks French. Big Bird mentions his friends on Sesame Street who speak Spanish, but French sounds a lot different. Louise helps Big Bird learn some new French phrases by singing the "Soup Song", and teaches him the French names for tomato soup, chicken soup, vegetable soup, and split pea soup.
Releases
Audio
Ad blocker interference detected!
Wikia is a free-to-use site that makes money from advertising. We have a modified experience for viewers using ad blockers

Wikia is not accessible if you've made further modifications. Remove the custom ad blocker rule(s) and the page will load as expected.